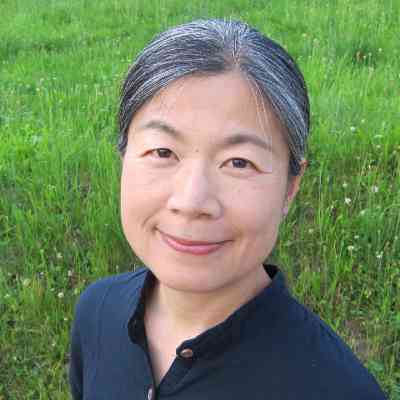 A brief profile
I am Japanese, and was born and grew up in Kyoto, Japan. My family was not particularly religious, but as is natural in Japan, especially in Kyoto, I grew up in the culture of Buddhism and Shintoism.
I graduated from Shiga University of Medical Science. After training as a psychiatrist at the psychiatric department of Osaka University Hospital, I worked at several psychiatric hospitals in Osaka and Kyoto.
I moved to Switzerland in 1999 to study at the C.G. Jung Institute Zürich, from which I received my Diploma as a Jungian Analyst in 2005. I returned to Japan to work again as a psychiatrist, and also established my private practice as a Jungian Analyst. However, two years later life brought me back to Switzerland, where I am now settled. I have been in private practice here since 2007, and am also a Supervising Analyst and Director of Studies at ISAPZURICH (the International School of Analytical Psychology Zürich), where I teach regularly.
My practice rooms are conveniently located in Bern and Zürich city centres close to their respective main railway stations. I work with people of all ages and nationalities in English or Japanese.
Professional memberships
Recent presentations
The spiritual dimension of narcissistic wounding
Symptomatology in psychiatry
Ways of being: West and East
Understanding and recognising Asperger syndrome
Differential diagnosis in practice
Spirits in matter: the visible and the invisible in the Japanese psyche
Seeing silence: experiencing what blank space conveys to psyche
Recognising psychiatric illness
The sense of being known: in dreams, religious experiences and psychopathologies
Clinical diagnosis in analytical practice and in psychiatry
Narcissistic rage - its potential in individuation
Encounters with the autism spectrum in adults: implications for therapeutic support